Every minute of attention on environment conservation is of vital importance. We, at Albero, provide services to upgrade environment.
conserve
Environment
Make India greener with Tree Translocation. It helps in protecting trees from being cut in the wake of urbanization.
save trees
Tree Translocation
Increase the value of property by Landscaping. We ensure to serve our esteemed clients efficiently, in the best possible way.
services
Landscaping
We will setup nurseries of trees. With this project, we'll ensure the protection and  availability of plants in large quantity.
protect tree
Tree Bank
Our Projects
We've a diverse portfolio, ranging from industry to education & environment
We have a team of enthusiastic and passionate members. Contact albero and get expert advice on how to save nature.
Get in action now
Our Expertise
We have expertise in protecting and creating a green cover for our nature. Get an expert advice from our experienced and professional team on creating a green cover for your community.
To make our environment better and healthy, we need to step towards creating a green world.
We, at Albero, provides a solution to save the environment. As a result, it leads to the beautification of our nature. For this purpose, environment management is of vital importance.
Our dedicated and professional team serves the environment in a comprehensive, systematic, planned and documented manner. We have a passion for conserving our nature in such a manner that there will be a proper balance among economic development and nature.
Learn More
From The Blog
Read articles & express your opinions on environment
"A very positive experience. I was very impressed with your professionalism and willingness to help our social presence become a success."
Kamila Anderson
PR, HumAN Services
"Thanks to you and the team for delivering a stunning website. As you are aware we were constrained by time and you managed the deadlines perfectly."
Jerry Johnston
HR, MonkeyTail Inc.
"Excellent, professional, unique and enjoyable. The effort taken to ensure relevance to our requirements ensured the optimum outcome."
"Wow! Great theme and support. You really do a good job on the theme and great response on support. What else can you ask for!"
Martha Weiner
Environmentalist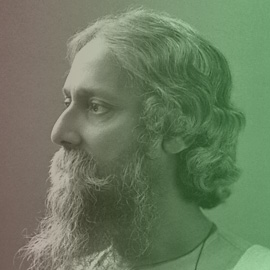 Trees are the earth's endless effort to speak to the listening heaven.
Rabindranath Tagore
Infographic data below will show you how much trees are important to human life
WATER LEVEL
increased by
41%
SOIL EROSION
reduced by
62%
OXYGEN SUPPLY
increased by
79%
CARBON EMISSION
reduced by
56%
AIR POLLUTION
reduced by
33%
TREES PLANTED
in a year 2015
12K+
Together we can save the earth